Youth Soccer Training Videos
Off and In the Pitch Tools

Youth soccer training videos are multipurpose tools in modern soccer. You can use them off and in the pitch. Both coaches and players are the main users. These videos are for soccer training, review, highlight, marketing, learning, etc.

I did not use video during training when I was a player. Our coach used to jot, draw everything on papers. I did not have video camera. All was good since I focus on  soccer positions mostly in the pitch and follow coach's instructions.

The most famous soccer positions were 4-2-4 or 4-3-3. That means defenders-midfielders-stickers. The coach was able to guide and train the team from just a piece of paper.

In today tech-world, soccer training videos have changed the ball game…

Training tool for coaches and players
Soccer teams are setting video monitor in the pitch. Coaches and players use them during the training session. First players watch the videos. Coaches give more details. Players practice under their monitoring.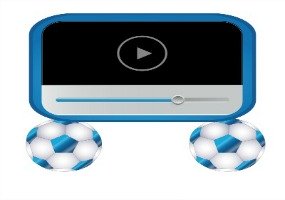 With videos, players can repeat over and over the same exercise. Until they get it right. They can stop and go back to watch the difficult part of the exercise. This is how great youth soccer training videos can be for young players. 

The goal is to make the training easier for both coaches and players. Videos are used to teach players about drills, tricks, strategies, moves. They are useful for individual and groups skills: passing, shooting, dribbling, heading, juggling, etc.

Soccer teams study their opponents through soccer videos. Before a soccer game, coaches show players a game of their upcoming opponents. They can study their strategy, individual players, etc.

Review/Critique Tool for Soccer Teams
Youth soccer training videos help teams to review and criticize their own games. The goal is to correct past mistakes and elaborate appropriate strategies. Youth soccer training videos represent a better tool to help teams during trainings.

When preparing upcoming games, the teams use videos of its soccer training sessions or games. What a great way to get trained over while being in a meeting room.  This is why these videos can be used off and in the pitch.

They can also be used while integrating new players to the team. It is a good tool to show them how the team plays in the pitch. Coaches can use them to explain soccer strategies, team spirit, game plan to new coming players.

Highlight tool of soccer games
Some coaches use soccer videos to let the team management understand the technical performance of the team. It is a technical and sharing tool during coaching-management meetings.

This type of video just focuses on highlights of some aspects of the team's games or trainings. The goal here is to give the management a better understanding of how the team performs on the field to reach better results.

This can avoid a misinterpretation of technical and tactical choices of the coaching team by the management. In case the team is loosing games, is in the red zone of the tournament or championship.

Recruiting and Scooting tool
Players should always take every and single game at heart. That guy on the sideline recording your game is not a reporter. This is a coach watching and recording your game without letting you know.

You will be surprised at the end of the game when he presents himself to you. Do you know he has your game footage? How will he use it?  For now you don't know.

Coaches use soccer training videos to make a decision when they have more than one recruit for any soccer position. The video allows comparing style, skills, speed, velocity, flexibility among different players.

The one who was astonishing in the pitch is likely to be recruited.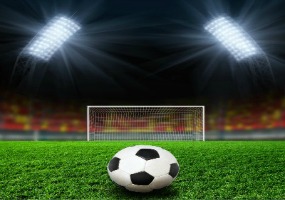 Learning and marketing tool for players
Soccer is a collective game which requires individual training. This is where videos come out. Players use them to improve their skills. Videos become your coach during individual training session.

Players can learn how to play soccer off the pitch. Just by watching videos of great soccer players. Videos can also be a great instructional tool. They show players step-by-step how to perform some skills, drills, tricks, etc.

They are a great marketing tool for players. They use them while looking for new teams, scholarships, or camps. They add a link of their videos to their soccer portfolio.

When coaches receive the portfolio, they can go to the Internet and watch the players' videos. It creates interest from coaches to go and watch the player live.

Do you need help to create a professional soccer training video you can use for your soccer portfolio? Please feel free to contact me as soon as you want.

"Go back to top of this Youth Soccer Training Videos - Multipurpose Tools information here"
You are invited to visit the home page of Youth soccer